Flying Circus Project 2009/2010 Platform 1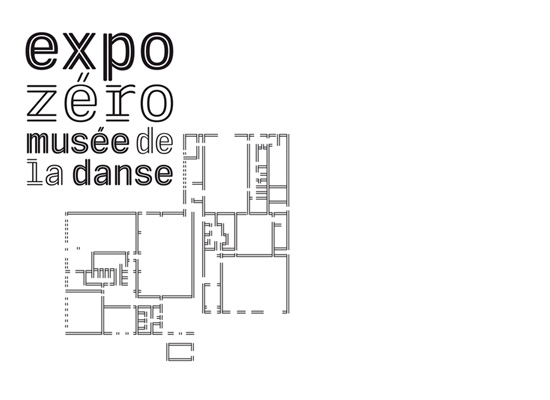 TheatreWorks / 72-13 presents
Flying Circus Project Platform 01
expo zéro by Musée de la Danse
EVENT INFORMATION
Flying Circus Project Platform 01
expo zéro by Musée de la Danse
Date: 7 – 8 November 2009
Musée hours: 1pm – 6pm daily
Venue: 72-13 Mohamed Sultan Road Singapore 239007
Admission: Free
Please call 6737-7213 or email tworks@singnet.com.sg to register your attendance.
The first-ever dancing museum in Singapore hosted by the Flying Circus Project, expo zéro is a unique exhibition without objects conceived by acclaimed French choreographer, Boris Charmatz and Musée de la Danse.
An 'exhibition' project with no photographs, no sculptures, no installations, no videos. Zero things, not one stable object. But artists, and areas occupied by gestures, projects, bodies, stories, dances which everyone will choose to imagine.
In the process spirit of the Flying Circus Project conceived by Ong Keng Sen, expo zéro is a kind of 'think tank' through analysis, description, performance, movements and ideas which each guide-artist will develop with the audience. This comes at a timely occasion as Singapore has no dancehouse (tanzhaus, dansens hus, centre chorégraphique national), a question which TheatreWorks / 72-13 is presently pondering about.
expo zéro is headed by Boris Charmatz in collaboration with dancers-choreographers, François Chaignuad, Mette Ingvartsen and actor-director Yves-Noël Genod. In Singapore, it collaborates with Asian artists, architects, theorists of Flying Circus Project 2010 like Padmini Chettur, Heman Chong, Torrance Goh of FARM, Donna Miranda, Joavien Ng and Ong Keng Sen.
For all bios, please go to www.theatreworks.org.sg

Visitors will experience these individuals' visions, subjective and utopian, of what a dancing museum can be.
What would be your museum of dance?
How would you use it?
Which pieces should it receive, host?
How would it function?
What dance / performances would you do in this museum?
In his application to become its director, Boris Charmatz proposed a change of name from Centre Chorégraphique National Rennes to Musée de la danse / dancing museum. His aim is the wish to receive and reflect dance in a different way being aware of the antagonism to place an ephemeral art form into a permanent showroom/exhibition space and that the body and its radius are the ultimate 'museum space'. The most important part of the museum stays the body and its memory of movements.
"The search for the 'centre'. For a dancer, this word resounds first physically. Not so long ago, the dancer, when he was training, was systematically told to "find his centre". But today, it is generally acknowledged that the body has no centre, and he doesn't miss it. The body of modern times has no need for a centre, because that absent centre, the core which would enable one to feel reassured, isn't there, has ceased to be there. For in the void of a body expropriated of all centre, there is room or dance."
Boris Charmatz
The Flying Circus Project (FCP), conceived and directed by Ong Keng Sen, for 8 years (1996 - 2002/3) had a singular focus on Asian artists of all disciplines: traditional, contemporary, urban, folk, ritual, activists etc. The first three editions were a geographical survey with artists coming from Burma, Indonesia, Thailand, Vietnam, Cambodia, Laos, Malaysia, Philippines, Singapore, Taiwan, Korea, Japan, India and China. The FCP started primarily with a group of urban Asian artists who were outside of the traditional arts of their countries/Asia but were interested in reinventing tradition, conceptualising its place in contemporary arts, looking at the parallels between the traditional cosmos and contemporary life. The first edition in 1996 began with much physical training. 1998 saw the moving away from the aesthetics of intercultural performance into the politics of intercultural performance. There was the introduction of visual artists, unconventional artists in traditional arts (such as women practising kathakali, young 'masters', traditional musicians crossing over into pop idols). 2000 was the culmination of the geographical survey with 20 Tibetan monks (from Yunnan, China) joining contemporary artists in exploring rituals of spirituality and rituals of daily contemporary life (including club trance musicians). 2002/3 was the final year of all Asian artists but it was also the first time that FCP moved out of Singapore. It evolved into an 18-month project where one visiting artist a month worked and collaborated with the residents of the royal town, Luang Prabang in Laos. In 2004, Ong began to perceive Asia more as the site where artists would continue their conversations. The process started in 1996 had been achieved in part, i.e. to begin the collaborative processes between Asian artists, who due to the development of contemporary arts were often looking towards Europe and the US. However after 8 years, there was the danger that a 'ghetto' was developing, there was a need to make porous; new borders that were emerging. Hence the FCP in 2004 invited numerous Asian artists and others as well: Jerome Bel, la Ribot, Jan Ritsema, Fanny & Alexander, Benoit Lachambre, Otobong Nkanga, Walid Raad, Rabih Mroue, Lina Saneh, Bilal Kbeiz, Tony Chakar, Jumana El Aboud, Raeda Sadeh. This opened a new door. In the 6th lab, artists visited Vietnam under the Flying Circus Project 2007 - Travelogue. This was a contextualised conversation in a specific site to explore the issues of memory, transformation and the local. Megg Stuart, Rachid Ouramdane, David Subal, Michikazu Matsune, Caden Manson, DJ Spooky, Koosil-Ja, Raqs Media Collective, Jun Nguyen Hatsushiba, Melati Suryodarmo, Nibroll, Brian Gothong Tan participated; traveling between Singapore and Vietnam. In January 2010, FCP continues in Cambodia and Singapore.
ACKNOWLEDGEMENTS
Main funding from
The Ford Foundation
Asian Cultural Council with Special funds from
The Rockefeller Foundation
With support from
National Arts Council
The French Embassy
Lee Foundation
Arts Fund
Goethe-Institut Singapore
With additional support from
Double Six Press Pte Ltd
Perfectus AV Pte Ltd
Webvisions
Official Hotel
Copthorne King's Hotel Singapore