FEAR OF WRITING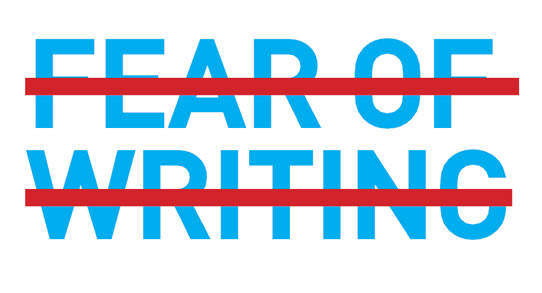 FEAR OF WRITING
An absurd play
Written by Tan Tarn How
Directed by Ong Keng Sen

Premieres on 1 September 2011
Respected Singapore playwright Tan Tarn How returns to the forefront of Singapore theatre with the debut of Fear of Writing, his first full-length play in 10 years.

Fear of Writing portrays a playwright's creative handicap—the writer's block—under intense anxiety and scrutiny. Through this crisis, Tan uncovers the existentialism of self-censorship and freedoms in Singapore. An urgent provocation of the country's boundaries—as bound to art, artist, citizen and humanity.
The work marks Tan's reunion with Cultural Medallion recipient Ong Keng Sen, Artistic Director of TheatreWorks, who has directed most of his earlier plays as world premieres. Their collaboration began through TheatreWorks Writers' Lab in the nineties, a groundbreaking phase for Singapore theatre in voicing the nation's identity and spirit through dramatic writing, and where Tan nurtured his playwright's voice as an incisive commentary on Singapore society and politics.
In The Lady of Soul and Her Ultimate "S" Machine (1993), this landmark play presented a satirical comedy of Singapore's drive to promote the arts, as envisioned by civil servants; while in The First Emperor's Last Days (1998), the play imagined four writers tasked—under detention and surveillance—to pen the posthumous biography of a country's first great ruler.
In 2011, Fear of Writing proposes a theatrical parable for the politics of today, a future for the Singapore dream:
"This play is about the complacency of the average Singaporean, of theatre audiences and practitioners because there is no danger, no real change enacted by our works. It is about the commercialization of theatre; hijacked as entertainment rather than being an engine of change. Can we find a real political theatre, where the audience goes in X and comes out Y? This is the difficulty in writing this kind of work in this day and age, hence the long gap between my last play and this one." - Tan Tarn How
Fear of Writing's collaterals won a Silver at the Creative Circle Awards! Designed by Hanson Ho and his team at H55, they were awarded a Silver under the "Catalogues & Brochures & Calendars" category. Click here for more details.
Performance Details
Date/Time:
1 – 3 September 2011, Thursday – Saturday, 8pm
6 – 10 September 2011, Tuesday – Saturday, 8pm
Venue:
72-13 (home of TheatreWorks on Mohamed Sultan Road)
Tickets:
$10 - Concession for full-time students and NSFs
$25 - Seniors 55 years old and above
$25 - Early bird discount till 31st August 2011
$38 - Standard tickets from 1st September 2011
No booking fee.
To purchase tickets or enquiries, please call 6737-7213 or email tworks@singnet.com.sg. Book now to obtain your early bird tickets!
Produced By



With Support From




KUO PAO KUN FOUNDATION


Print Partner


New Media Partner