THE WRITERS' LAB
24-Hour Playwriting Competition - 2017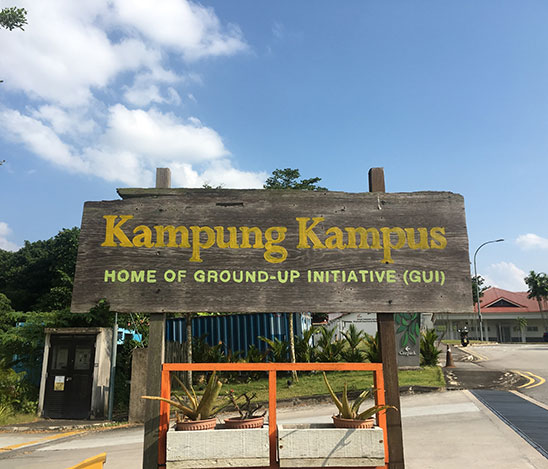 24-Hour Playwriting Competition 2017
The much-awaited 24-Hour Playwriting Competition is back! This unique Competition marks a milestone this year as we celebrate its 20th edition!
The site of the competition has always been quirky and inspiring, and it is no exception this year. To be held at the rustically inspiring Kampung Kampus, Home of Ground-Up Initiative, the site is surrounded by lush greenery and fertile ground – a place for developing and practising sustainable living methods.
Who knows, these 24 hours at Kampung Kampus may not only inspire your writing, but it may also change your perception and attitude to life. Especially with the advent of climate change, the advent of global populist and protectionist trends, how are we to respond? Can we, in our own ways, make an impact?
The competition, as in previous years, is a platform to discover potential playwrights in our midst. One of the winners will have his / her play developed by theatre professionals and produced in full. This production will be taken on a performance tour to the South East District in the first quarter of 2018.
For more information on Writing & Community, please visit https://writingandcommunity2017.wordpress.com
Competition Details:
Date: 16 – 17 Sep 2017
Time: 4pm – 4pm
Venue: Kampung Kampus, Home of Ground-Up Initiative – 91 Lorong Chencharu, Singapore 769201
Competition Categories:
Youth: 15 – 18 years old
Open: 19 years old and above
Registration Fee:
Youth Category: S$40
Open Category: S$55
Prizes for each category:
1st Prize: S$700
2nd Prize: S$500
3rd Prize: S$300
Merit: S$100
Organised by:
In Partnership with:
With Support From: