THE WRITERS' LAB
24-Hour Playwriting Competition - 2018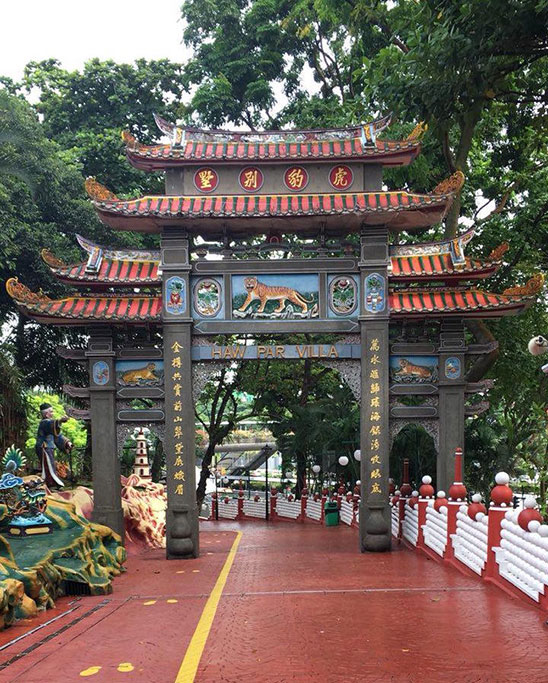 24-Hour Playwriting Competition 2018
TheatreWorks' ever-popular 24-Hour Playwriting Competition returns and challenges you to write a play within 24 hours!
In its 21st edition, we will challenge our participants to make this year's iconic venue a foundation of their new plays.
This year's 24-Hour Playwriting Competition will be held at the sprawling grounds of Haw Par Villa, a place filled with ancient Chinese mythology, folklore and history!
Immerse yourself in this Asian cultural park, the last of its kind in the world. Built in 1937, Singapore's largest outdoor art gallery is the brainchild of Aw Boon Haw, the millionaire philanthropist and marketing extraordinaire who gifted us Tiger Balm.
Look out for Chinese classics such as Journey to the West and Madame White Snake and brave through the gruesome depictions of the 10 Courts of Hell. Discover all the wonders at Haw Par Villa during the 24-Hour Playwriting Competition!
Details:
Date: 14 – 15 July 2018
Time: 4pm – 4pm
Venue: Haw Paw Vila, 262 Pasir Panjang Road, Singapore 118628
Competition Categories:
Youth: 15 – 18 years old
Open: 19 years and above
Registration Fees:
Youth: $40
Open: $55
Prizes for each category:
1st: $700
2nd: $500
3rd: $300
Merit: $100
Please email us at writerslab@theatreworks.org.sg to register.


---

About TheatreWorks Writers' Lab
Conceived by Artistic Director Ong Keng Sen in 1990, the Writers' Lab has been pioneering in encouraging and developing Singapore playwriting with its varied as well as far-reaching programmes. The Writers' Lab aims to provide exceptional first-time and emerging playwrights with opportunities to hone their creative writing skills through an incubating environment.
Presented by

Strategic Partner




Venue Partner



With Support from